The most powerful Money Exchange software in the world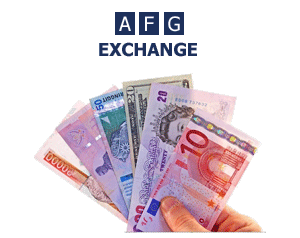 AFG Money Exchange is one of the best multi language and multi Calendar Money Exchange software in the world. It works with Gregorian calendar and Solar Hijri calendar in the same time.

It is a Widows base software but its Cloud version is also available and the users who are using Android and IOS could also use it on their Tablets, iMac and iPads through remote desktop.

This software presents with Two different database managers MS Access and SQL Server
This software has below features:
Three languages in all parts. English, Arabic and Farsi.
(You can change the language simple by pressing a key)
User friendly, easy to use, every one with little computer knowledge can use it.
(You don't need to be an accountant for using this software)
It has full accounting. (Balance Sheet, Profit and Loss report)
It has Gregorian calendar and Solar Hijri calendar, you can use it in all parts.
It can send SMS and Emails to customers. (Welcome message, Thanks message, ...)
In SQL server version, for the customers whom you have activated this options for, they can check their balance and see their transaction online through the website. also in this version Exchange Managers can connect to head office through internet when he is outside (at home, at journey, another city or country)
You can save customer pictures and you can set pictures for all accounts, so in all editors when you select a ledger, its picture appear.
Retail exchanging, Money transfer exchanging.
You can save attaches for vouchers.
Controlling foreign currency bank accounts.
In this software, customers have separate foreign currency account, for example a customers have USD account, AED account and EUR account, each account has its own account statement.
You can define Coinage, like pure gold, silver, golden coins, etc.
Purchasing currency, selling, transferring, exchanging and covering all activities in an exchange office.
You can enter multi activities in one voucher.
Entering and controlling all expenses like: office rent, electricity bill, telephone bill, salary , ...
You have exact financial reports like Balance sheet, Profit and Loss, Trial Balance. and you can set date period for them to have those reports for one day, one week, one month, ...
Software has graphs and shows you monthly profit and loss in bar lines.
You have transaction reports like day book, ledger book, bank account statements, ...
in this software you can define users with different levels of access permission, for example you cab define a user who can not see your profits.
This software is a network support software, so if you buy license for several PC s and they are in the same network they can work together, together entering data and together taking reports.
Compatible with all kinds of windows and support all kinds of printers and touch monitors.
(SQL server version is run able on Mac, iMac , iPad and all kinds of tablets with android operating system and ios)
Free installation and free Tutoril training files.
Lifetime warranty and free upgrading.
7 days a week online support with AFG software chat system.
Download Trial version »
Price List
AFG Exchange
Database
USD
for 1 computer
Access
$ 495
for 2 computers
Access
$ 675
for 3 computers
Access
$ 855
for 4 computers
Access
$ 990
for 1 computer
SQL Server
$ 995
for 2 computers
SQL Server
$ 1,350
for 3 computers
SQL Server
$ 1,750
for 4 computers
SQL Server
$ 1,980
Plus 9% annual charge which is starting after one year.
Some of our clients
Installment plan

You can buy our software by installment plan also, in this case you will pay in 4 installments in 4 months, 3% flat interest will be added to each installment.

if you would like installment plan, contact us


---