One of the most powerful Rent a Car software in the world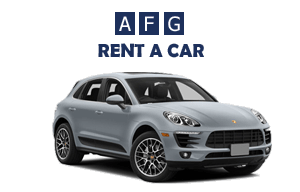 AFG Rent a Car is one of the best multi language and multi Calendar Rent a Car software in the world. It works with Gregorian calendar and Solar Hijri calendar in the same time.

It is a Widows base software but its Cloud version is also available and the users who are using Android and IOS could also use it on their Tablets, iMac and iPads through remote desktop.

This software presents with Two different database managers MS Access and SQL Server
This software has below features:
Three languages in all parts. English, Arabic and Farsi.
Multi currency. (Support all currencies)
It has reservation system.
Support VAT and calculate tax automatically. (in UAE and other contries)
In SQL server version your customers have online car booking system, we make a website for you and your clients all over the world can select and reserve your cars through that website. sample
It's so user-friendly and every person with a little computer knowledge can use it.
Full Accounting. (Balance Sheet, Profit & Loss Report)
You can define unlimited Cars, Customers and Contracts in this software.
Ability to send thanks and recommendation SMS and Emails to customers.
Receiving Salik and Fines from internet. (no need to enter manually)
Saving Car pictures inside and outside the car.
Printing car registry pictures in the contract.
Controlling and warning car registry expiry, car insurance expiry and time for service and changing the oil.
Controlling car spare parts and car body scratches.
With this software you can close contract in Daily, Weekly, Monthly and Annual bases.
Controlling car loans, buying and selling your cars.
Controlling all car expenses, police cases for cars, sending car for repairing, etc.
Calculating fuel charges, extra kilometer charges and late return charges in contracts.
Controlling Passport expiry, Visa expiry, Driving license expiry and under age driving for customers.
Customers have pictures in this software.
Keeping rental location, current address and home country address for the customers.
Controlling Post Dated Cheques. (Receiving PDC cheques, depositing in the bank and issuing cheques)
You can define your own contract Terms and Conditions.
Controlling all office expenses like: Water & Electricity bill, Telephone & Internet Bill, Salary, Office rent, Payment to sponsor, License renewal fee, any cash payment, buying stationery, food and beverage, etc.
Account Statement, Account Balance and Daily transactions and many other reports.
You can define several users with different permit ions. (you can set your operators to not be able to see your profits and some important financial reports)
You can put your Logo and your own letter head in all your printings. (Contracts, Receipt voucher, Payment voucher, Invoices and all other reports)
Several Graphs for Car incomes, Car expenses and monthly profit and loss.
Network support. (This software works in network and if you buy several licenses you can install it on several computers and they work together, opening contracts together, closing contracts together, taking reports together, everything together)
It's compatible with all kinds of windows and printers.
SQL server version supports Mac computers and all kinds of iPad and Tablets.
Free installation and Free Tutoril training files.
Life time warranty and Free upgrading.
7 days a week free customer service by AFG software online chat.
Download Trial version »
Price List
AFG RENT A CAR
Database
USD
for 1 computer
Access
$ 495
for 2 computers
Access
$ 675
for 3 computers
Access
$ 855
for 4 computers
Access
$ 990
SQL Server version without reservation system
for 1 computer
SQL Server
$ 995
for 2 computers
SQL Server
$ 1,350
for 3 computers
SQL Server
$ 1,750
for 4 computers
SQL Server
$ 1,980
SQL Server version with online reservation system
so your clients can book your cars through internet
for 1 computer
SQL Server
$ 1,990
for 2 computers
SQL Server
$ 2,350
for 3 computers
SQL Server
$ 2,710
for 4 computers
SQL Server
$ 2,980
Plus 9% annual charge which is starting after one year.
Some of our clients
Installment plan

You can buy our software by installment plan also, in this case you will pay in 4 installments in 4 months, 3% flat interest will be added to each installment.

if you would like installment plan, contact us


---